Top 5 SEO Tips to Market Your Med Spa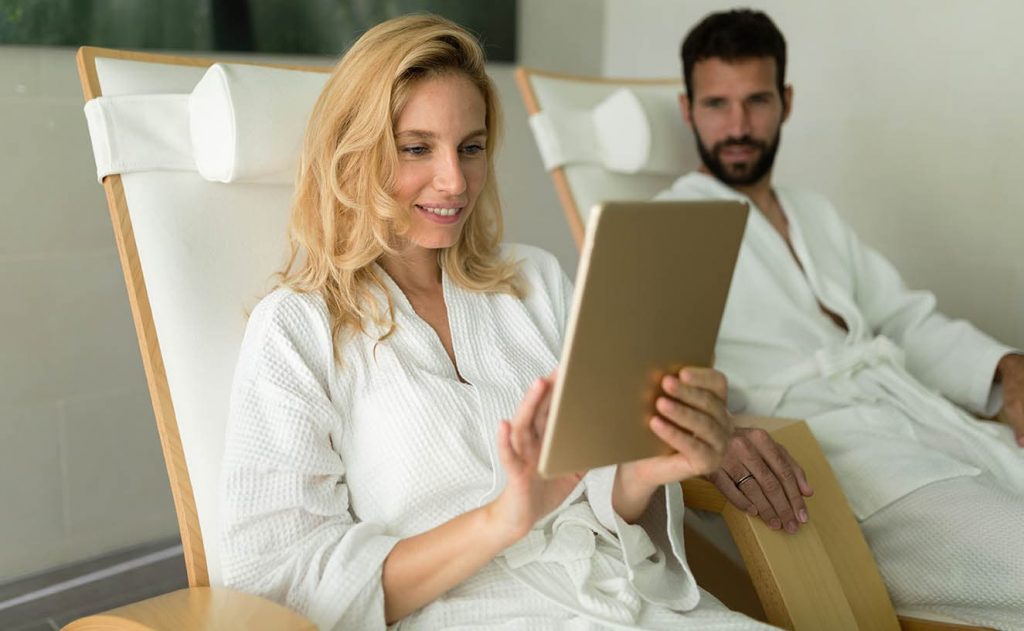 25 February, 2022 - 5:30 PM
Marketing Your Med Spa – 5 SEO Tips
The medical spa industry has seen significant growth in recent years, which is great news for those in the industry but also means increased competition. To set your med spa apart and attract new patients, it is important to utilize effective marketing tactics, including search engine optimization (SEO).
Here are five top SEO tips to consider when marketing your med spa:
1. Create a Responsive Web Design
Invest in a responsive website design that is visually appealing and easily accessible on mobile devices. With the majority of internet searches now conducted on mobile devices, it is essential to have a website that is optimized for mobile use.
Google favors mobile-friendly websites and a responsive design ensures a consistent user experience across all devices. This means that your website will automatically adjust to fit the screen size of the device being used, whether it is a smartphone, tablet, or desktop computer.
Take a Mobile-First Approach
To ensure that your medical spa's website is accessible and user-friendly for all visitors, it's important to take a mobile-first approach in the design process. Your web designer can help create a responsive website that adjusts to the screen of any device, including mobile phones, and provides a consistent user experience.
This is especially important because Google prefers mobile-friendly websites and may reward you with an improved ranking. Additionally, with the increasing number of people using mobile devices to search the internet, a responsive website allows you to reach potential patients on their preferred device.
Pay Attention to Your Bounce Rate
Pay attention to your website's bounce rate. The bounce rate is the percentage of visitors who leave your website after viewing only one page. A high bounce rate can negatively impact your SEO ranking and give your competitors an advantage. Google values fast-loading pages, so aim for a load time of three seconds or less to improve the user experience.
A slow-loading page can be frustrating for users, leading them to move on to another website and potentially make an appointment with your competitor.
Cater to Your Audience
Cater to your audience by providing valuable information and creating separate pages for each of your services. This will help you rank well for relevant keywords and give prospective patients more detailed information about the treatments you offer.
For example, instead of just having a general page listing all of your treatments, create specific pages for each service, such as botox, chemical peels, and laser hair removal. This not only makes it easier for Google to understand what your website is about, but it also provides a better user experience for visitors who are looking for specific information. Additionally, make your website shareable by incorporating social sharing capabilities.
This will drive more traffic to your website and indirectly impact your ranking.
2. Use Local SEO
Utilize local SEO to target potential patients in your area. Local SEO is the practice of optimizing your website and online presence to rank well for local search queries. This includes optimizing your website for local keywords, claiming your Google My Business listing, and obtaining positive reviews from customers.
By optimizing for local keywords, you can increase the chances of your med spa appearing in search results when people search for services in your area. Claiming your Google Business Profile allows you to manage your online presence on Google and make it easier for people to find your business. Positive reviews from customers also help improve your online reputation and can influence the decision of prospective patients.
Claim Your Space in Online Directories
Your med spa marketing strategies should include a plan to list on directories such as Google My Business.
Sign Up With Google My Business
Google, the world's most visited website, gives you the option of advertising for free, therefore you should take advantage of it. It enhances your online business profile by including your opening hours, a link to your website, photos, videos and anything else that your patients may be interested in. Details from your business profile will appear in Google Search and in Google Maps.
It presents you with the opportunity to connect with patients by reading reviews, setting up alerts and enabling direct messages. The feature also allows you to publish posts that range from 100 to 300 words. It would be advantageous to use them to promote your services, announce discounts and highlight new procedures. Be sure to include a strong and direct call to action at the end of each post.
Additionally, you can gain insights into your audience from the dashboard. When you click on the analytics tab you will be able to tell if potential clients discovered your med spa on Google Search or Google Maps and the types of queries that cause your listing to pop up in search results.
You can also consider other directories such as Bing Places for Business, Yelp and Yahoo Business Listings. While they may differ in terms of requirements, it is important to remember that your name, address, telephone number and opening hours should be the same on each. Be sure to update them immediately if there are any changes.
3. Capitalize on Social Media
Use social media platforms to connect with and engage potential patients. Social media is a powerful tool for connecting with and engaging your target audience. This includes posting updates about your services and special offers, as well as responding to customer inquiries and reviews.
Utilizing social media can help improve your online presence and reach a wider audience. Consider creating profiles on popular platforms like Facebook, Instagram, and Twitter and regularly posting content that will be of interest to your audience. You can also use social media to interact with your followers and respond to comments and reviews.
This can help build trust and credibility with potential patients and encourage them to visit your med spa.
Connect With Patients on Facebook
Facebook is a valuable tool for connecting with potential and current patients for your medical spa. To make the most of your Facebook marketing efforts, be sure to include important information about your business on your Facebook page, such as your website, contact information, location, and a description of your services.
A targeted med spa Facebook marketing plan can help you to yield desirable results. To get things started your Facebook page should include:
A link to your website
Contact number
Email address
Opening hours
Location
Description of your services
A call to action
Visual content, such as photos, videos, and infographics, can be especially effective in engaging your audience. Use Facebook to create special albums showcasing the results of your procedures, engage with people in the comments section, and respond to questions sent through Direct Messages. By focusing on engaging and valuable content, you can increase your reach and improve your ranking on the platform.
Leverage Your Visibility With Instagram
This may be your place to shine as it allows you to showcase your services with the use of photos, video clips and reels. As a med spa marketing tool, it requires that you employ the following tactics to attract views that convert to patients:
Use trending and relevant hashtags to increase your chances of being discovered
Enhance your photos with the use of a color scheme that matches your branding
Post before and after photos. Be sure to get the clients' permission in writing just to be on the safe side
Include video testimonials of patients who have benefitted from the procedures
Post at least three to five times a week
Engage with your audience in the comment section and in the direct messages
Follow and engage with industry leaders and beauty influencers
Repost images from satisfied patients with motivational captions
4. Prioritize Blogging
Blogging is a crucial aspect of marketing your medical spa. Not only does it allow you to establish yourself as a knowledgeable industry expert, but it also gives you the chance to regularly update your website with fresh and relevant content, which can improve your SEO ranking. Make sure to prioritize blogging and allocate the necessary time and resources to ensure its success.
Use Your Blog to Attract Clients
Potential patients are often searching for information about medical spa treatments, such as dermal fillers and laser hair removal, before booking appointments. As an expert in your field, you can use your blog to share insights and provide valuable information to potential patients.
With a wide range of services offered by your medical spa, you will have plenty of topics to cover on your blog. While it's okay to repurpose posts, avoid copying and pasting from previous posts as this can negatively impact your ranking. To maintain a strong ranking, aim to post at least once a week on your blog. If you don't have the time to consistently write, consider working with a medical spa marketing agency.
Optimize Your Blog
Incorporating keywords into your blog is an important aspect of optimization. These keywords can be derived from questions asked by individuals interested in your procedures and can be found through tools like Google Keyword Planner.
Using popular keywords, such as "Dysport vs botox," in your blog can increase views and potentially lead to appointments. When including keywords in your writing, be mindful of keyword stuffing and strive to include them in a natural and easy-to-read way. It's important to remember that the ultimate audience for your blog is your current and prospective clients.
5. Secure Backlinks
Securing backlinks should be a key component of your med spa marketing strategy. A backlink is essentially a link to your website from a respected, established website, and can significantly improve your SEO ranking.
To obtain backlinks, it's essential to establish your med spa as a reliable and trustworthy provider of top-quality treatments using proven techniques and state-of-the-art equipment. Your online presence, including your website, blog, and social media pages, should also reflect this reputation by featuring valuable, engaging content that positions you as an authority in the industry.
To get the ball rolling, here are more practical ways to earn backlinks:
Explore Guest Blogging
Guest blogging can be an effective way to build relationships with other industry professionals and increase exposure for your brand and services to potential patients. When reaching out to well-established websites to be a guest blogger, it's important to showcase your ability to consistently produce high-quality content that will attract readers.
Additionally, you may need to follow specific guidelines and rules in terms of writing style and structure.
Find Unlinked Brand Mentions
You can leverage the power of word of mouth by capturing unlinked brand mentions with tools like SEMrush Brand Monitoring and Content Explorer.
These can help you track and be notified of mentions of your med spa, allowing you to reach out to the authors and request that they link the mention to your website. This is especially effective as people tend to trust third-party sources, especially those who have no vested interest in promoting your business.
Do You Need Guidance from Med Spa Digital Marketing Experts?
These five SEO tips can help you to excel and thrive in the competitive med spa industry. While they are feasible, they require much time and effort to yield desirable results online. With the help of the med spa digital marketing experts at Invigo Media, you can increase your visibility and convert leads into patients. Make an appointment with our digital marketing experts today.
To reach us send an email to info@invigomedia.com
Medical Spa Marketing
SEO: A Guide for Medical Spas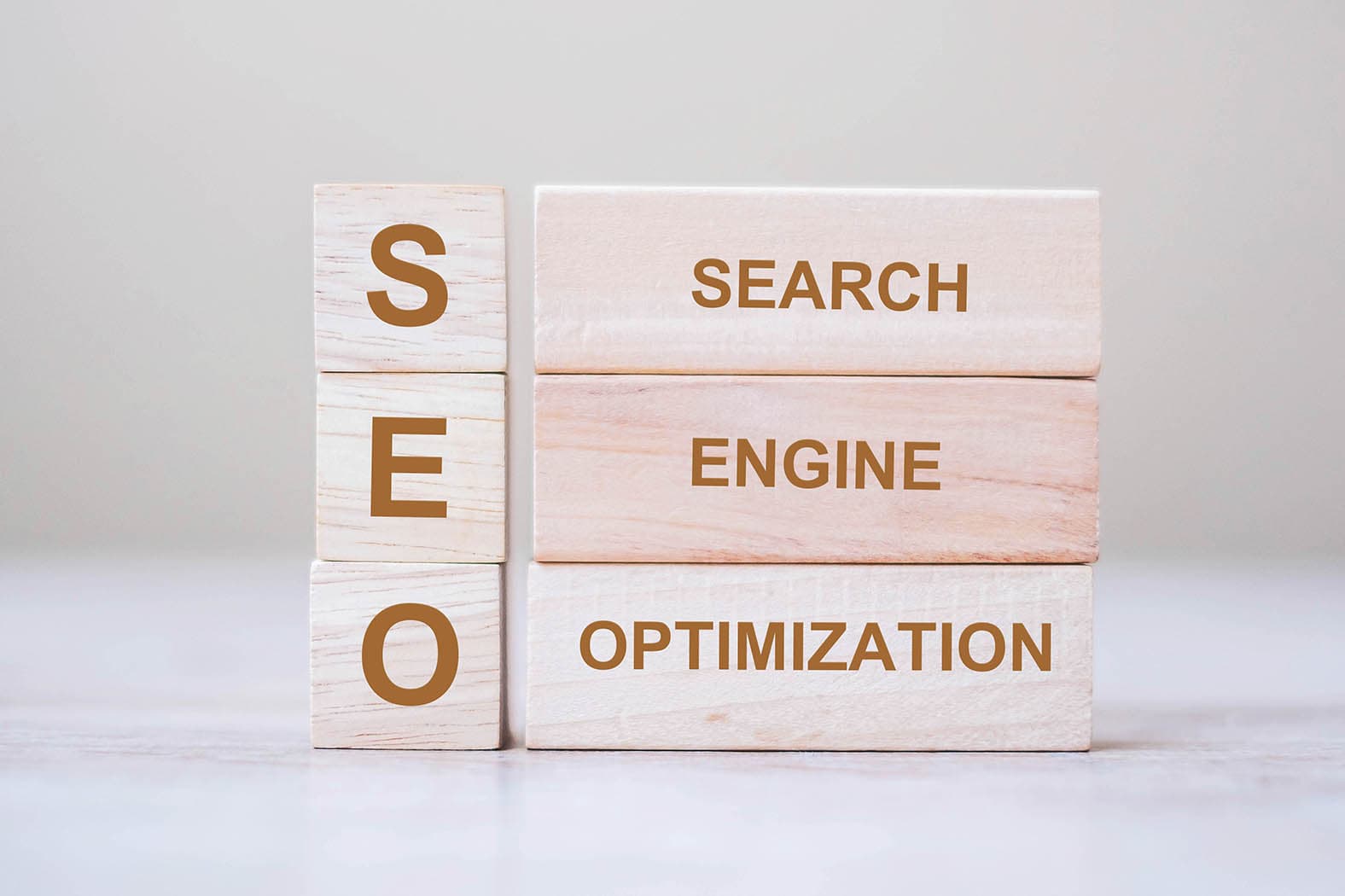 18 February, 2022 - 8:19 PM
Many people are using search engines to look for medical spa treatments to improve their physical appearance and boost their self-esteem. As the operator of a medical spa, you can meet them half of the way with SEO.
With a solid Search Engine Optimization (SEO) strategy, you can increase your chances of ranking high in search engines when people search for services such as facials, botox injections and laser hair removal. In this article, we will explain how SEO marketing can direct more traffic to your medical spa.
SEO Strategies for Your Medical Spa
As you establish an online presence you can enhance your patient online experience by incorporating the following:
A User-Friendly Website
While patients enjoy a visually appealing website with a sleek design, they are more concerned about its responsiveness. A responsive website is one that can easily adjust its screen size on any device. It is crucial that your web developer takes this approach because more patients are using their mobile phones to browse sites and book appointments.
Also bear in mind that your website's loading time can determine whether a visitor browses and makes an appointment, or exits and visits a competitor's page. A competent web developer will ensure that your website takes no more than three seconds to load. They will also create a website that makes it easy for visitors to see your services, find your location, book appointments and contact you.
Keywords in Content
It is important to remember that you are writing for the patient first. That being said, ensure that the keywords and optimal phrases are incorporated naturally into your website's copy. Google prefers content that is readable to humans. It can detect keywords that are simply stuffed into the content. Keyword stuffing can lead to a low ranking.
Meta Tags and Descriptions
Meta tags or titles refer to the titles of individual pages, posts and images on your website. These tags are visible to the search engines more so than to readers. By incorporating keywords you will optimize these tags.
A meta description provides the summary of a page or post. They can also be optimized for the search engine results page.
Backlinks
Another strategy is to network with industry experts and bloggers. Once you've established a rapport you can encourage them to link back to your website. For this to happen organically, you will need to build your reputation as a source of authority in the medical spa industry, consistently post blog articles and other content with highly relevant information, and be a guest blogger for other reputable sites.
Social Media Platforms
Do you know which platforms your target audience use? Chances are Facebook and Instagram are at the top of that list. While it is beneficial to create accounts on all social media platforms, you need to place more emphasis on the ones your prospective and current clients use.
Use these platforms to post value-driven content at least three to five times per week. Be sure to engage your audience in the comment section and follow industry experts and influencers related to your field.
Optimize your Blog
Blogs present an opportunity for you to share helpful information with potential and current patients. You could use the questions posed in the search engines or on your social media such as What are face fillers? to create weekly blog posts.
Ensure that you include keywords in the titles and subtitles to help with organic search ranking. Along with a proper call to action (CTA), the content should be compelling, brand-specific, credible and engaging.
Google My Business
With this feature, patients can easily spot your medical spa on Google Maps. You can also use it to gain more exposure by publishing posts that are between 200 to 1500 words. These posts will expire in seven days therefore you should devise a strategy that allows you to post every seven days.
Reviews
A well-defined SEO strategy also takes into account your reviews. Apps like Yelp can help you attract more traffic if you rank high on their site. Google reviews are also factored into your ranking. You may prompt patients to leave reviews on Yelp or on Google immediately after the procedure or by offering discounts. Be sure to reach out to them to resolve problems they may have aired.
Need help with SEO Marketing?
Operating and marketing your medical spa simultaneously can be challenging. Leave the SEO marketing to Invigo Media. We are medical marketing experts who have partnered with several healthcare facilities to give them more brand exposure and recognition online. Contact us today to ask how we can curate an SEO strategy for you.
You can reach us at 1 844-764-4897 and info@invigomedia.com
What is the O-Shot? Is it for me?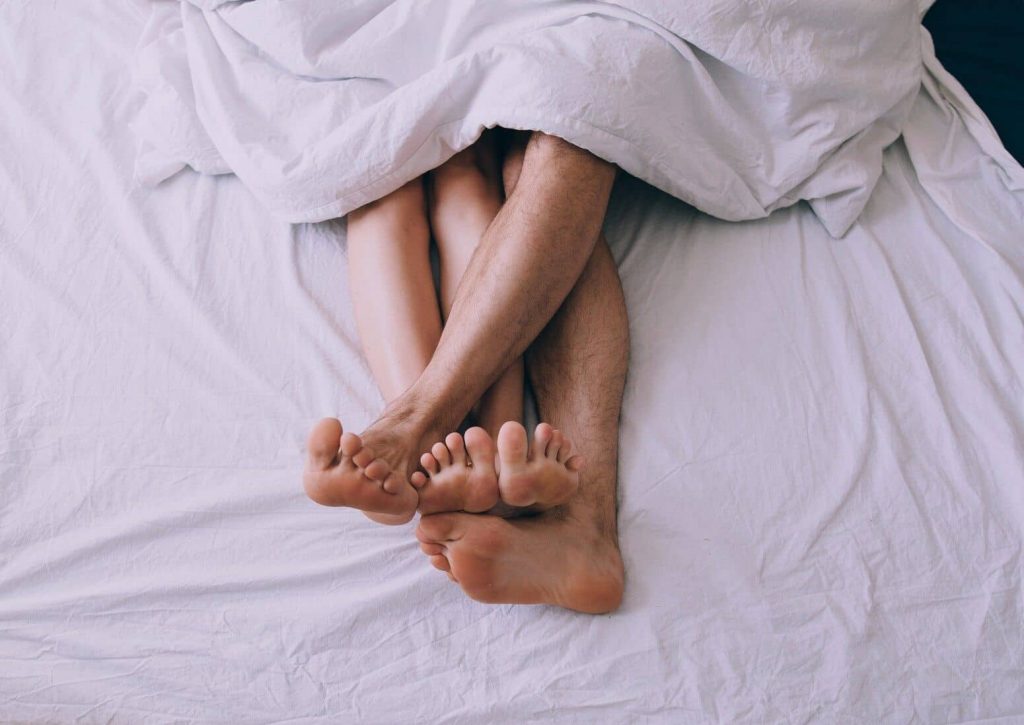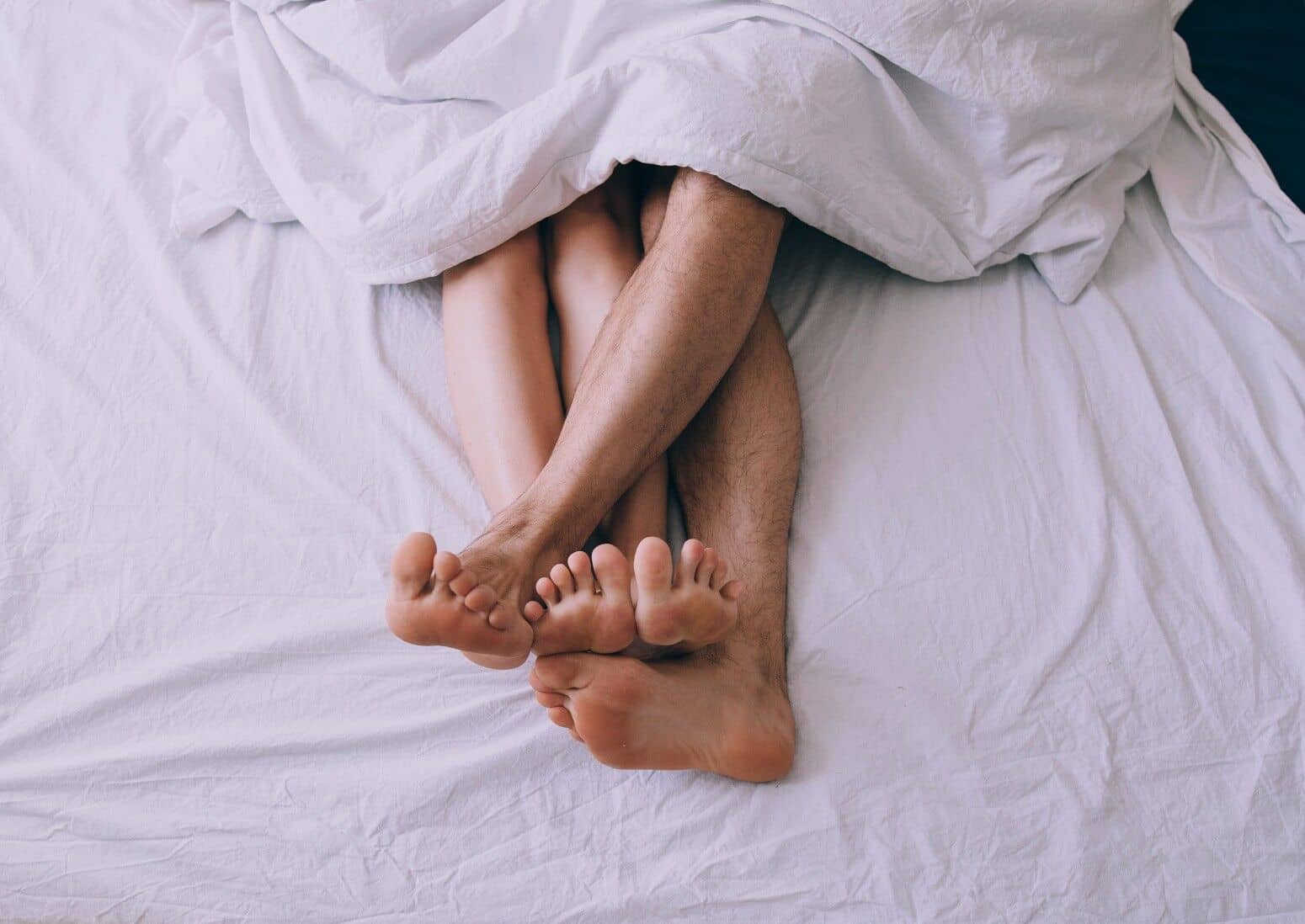 14 December, 2018 - 8:01 PM
As women age, some may find that sexual pleasure is increasingly difficult to attain. Sexual dysfunction is a condition that seems to be getting more and more common. However, this does not mean that women have to live with this for the rest of their lives. Thanks to the advancements in medical science such as regenerative medicine, there are ways in which to restore sexual enjoyment to women no matter the stage of life they are in. One of them is the O-Shot. Read on to learn more!
The O-Shot is a quick, painless, and non-surgical procedure. A small amount of blood is extracted from the patient, spun in a centrifuge to separate and concentrate the plasma from the blood, and is then injected into the vaginal area. Plasma contains growth factors, which help to contribute to healing and recovery of tissue and cells in the body. While plasma exists naturally in your body, sometimes concentration is needed in order to ensure more plasma goes into one specific part of the body to boost healing outcomes.
Benefits of the O-Shot can include greater arousal from stimulation, increased sexual arousal, stronger orgasms, and increased urinary control when you cough, sneeze and exercise. Patients who receive the procedure can expect improvements within three weeks.
Find a doctor specializing in sexual wellness on Honest Doctor today.
Categories
Subscribe to Honest Doctor Blog
Get updates from Honest Doctor's blog as soon as a new article is posted!